an asp with no [AS]s
by
a contributor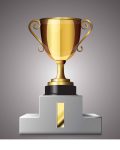 First place winner of Treehouse's contest!
Michelle Donahue
Somewhere, people grow letters so they can speak. Farmers spend long hours in the field, so their companions can form words. But, like on earth, sometimes the weather rebels, sometimes all the letters do not grow enough and not everyone can use them…
 
Drought, you begin.
But there was. No. But there lived rain. No. But there lived liquid plunging from plumped cloud + cloud drizzling into dirt to plump cell for food, to feed. (Look, I got the trick.)
You begin innocently. Not food. Letter-drought. They did not grow during the time when they tend to grow. _nd _o…
And so? No.
Not my letter + letter now. Only him. Working guy, lucky guy.
You tell me, I need them, to bring home the b_con. But don't worry.
True. I've got language without them. No. I've got speech. No. words, talking, discourse, dialog, discussion, conversation, chatting, communication. No                       (I've got it?)
You tell me, you'll be ok_y. You belittle the trouble. Be little, you tell me.
You go to work.
My mouth wedged mute, white light plunging into kitchen, whipping one piece then one piece pulled from my body. How to proceed? When the world turned empty and lucky guy pilfer your word + word. Even my verb! Look how mournful without needed letter. Look how full of mourn my eye  +  lip  +  eye  +  cheek  +   ….more.
You return. Pull off tie. Pull off…       well, you know.
How w_s your d_y?
Sad. Silent. Abysmal. Awful. Pathetic. Painful.    Good.   You?
Gre_t. You tongue me. Lick:
 
1.) lip
2.) teeth
3.) tongue.
You run finger + finger down my body. Touch:
 
1.) tit
2.) thigh
3.) inner thigh
4.) in
Stop. I only quiver. Your finger: quick quill cutting.
You feel it. My unwilling, blooming, flower-color confounded to wilting by unexpected ice. Ice here unpredicted by T.V. by you, by me. Blood trickling from life-limb held under rib, now turned cold. You turn me ectothermic. Finding fire from other. But you hold no fire for me.
Do you w_nt me to _top?
Yes. If only I could employ the letter + letter you own.
No.
You continue. Throbbing. Driving hot turned cold in my direction. How to convey my emotion without the letter + letter?
I know.
I become rock. Cliff-edged, girl built from boulder turned mute but lovely. Not lovely how you become me. But now with new power with your letter + letter only you own. You hungered to give me them, but couldn't, you told me.
You couldn't?
I lie in bed. Pillow rock firm under me. You firm. I linger for the melt. The ice-melt to inferno. The ceiling creepy, tormented, night-cut divided.
You mumble.  _re you c_ying?  _re you up_et? You keep going.
I divide.
---
Michelle Donahue is an MFA candidate in creative writing and environment at Iowa State where she is the current managing editor of Flyway. Her work has appeared or is forthcoming in Paper Darts, Whiskey Island, NAP and others.